Grolsch
0.0%
---
100% real beer. 0% compromise.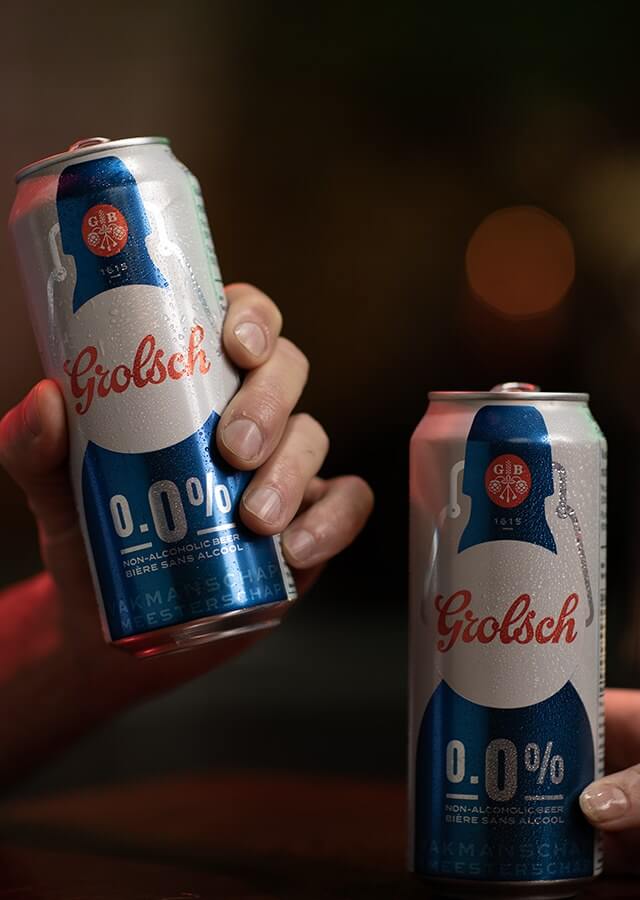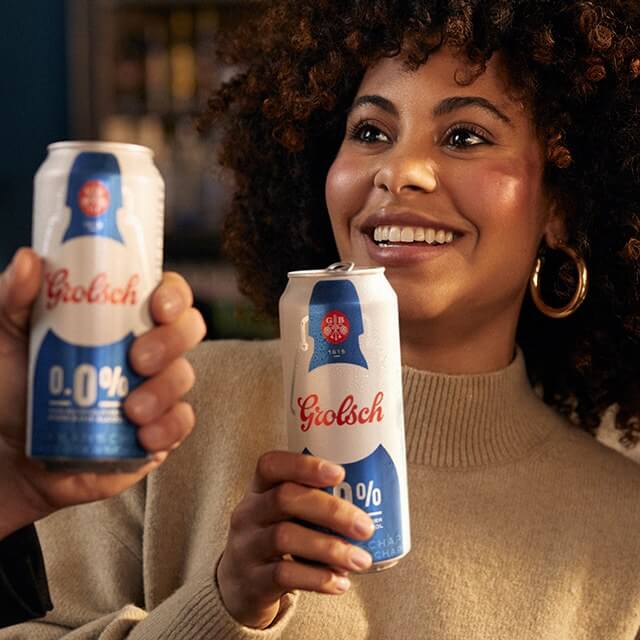 COLOUR
Medium golden
TASTE
A fresh, hoppy and full-bodied taste, with a pleasant crisp aftertaste
AROMA
A naturally green hop aroma
100% REAL BEER.
0% COMPROMISE.
Drawing on our advanced brewing techniques and many hours conducting countless brewing trials, we use a special yeast to craft our core natural zero alcohol beer. Our unique full fermentation process produces no alcohol to create a 0.0% beer without compromise on our iconic full flavour and aroma.
It took time, but it was worth it. In 2018, we won the Gold Medal of the non-alcoholic beer category at The European Beer Star Awards and was also selected as the best bottom fermented (the production process of lagers and pilsners) non-alcoholic beer. Even more recently, we were voted as the Netherlands' Best Light Beer at the World Beer Awards.
Additional information
Drinking temperature
6-8°C
Wet the glass with cold, fresh water.
Skim the head.
Alcohol percentage
0%
Ingredients
Water, Malted Barley, Hops, Natural flavours
Master Brewer
Guy Evers
Nutritional values per 100ml
Energy: 23 kcal, 96 kJ
Fat: 0,0 g
Saturated fat: 0,0 g
Carbohydrates: 5,7 g
Sugars: 3,0 g
Protein: 0,5 g
Salt: <0,01 g