Grolsch
Radler
---
All-natural refreshment with an edge.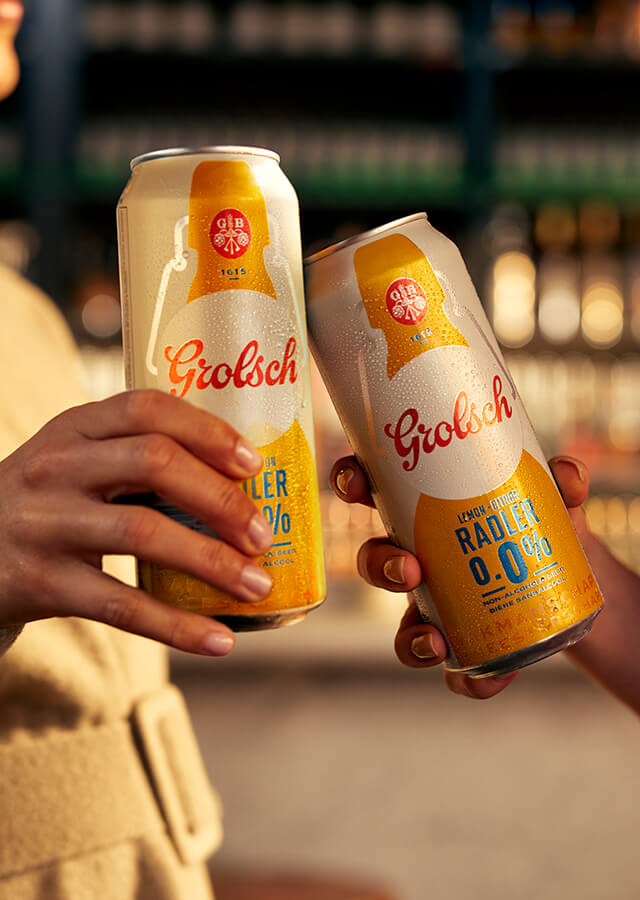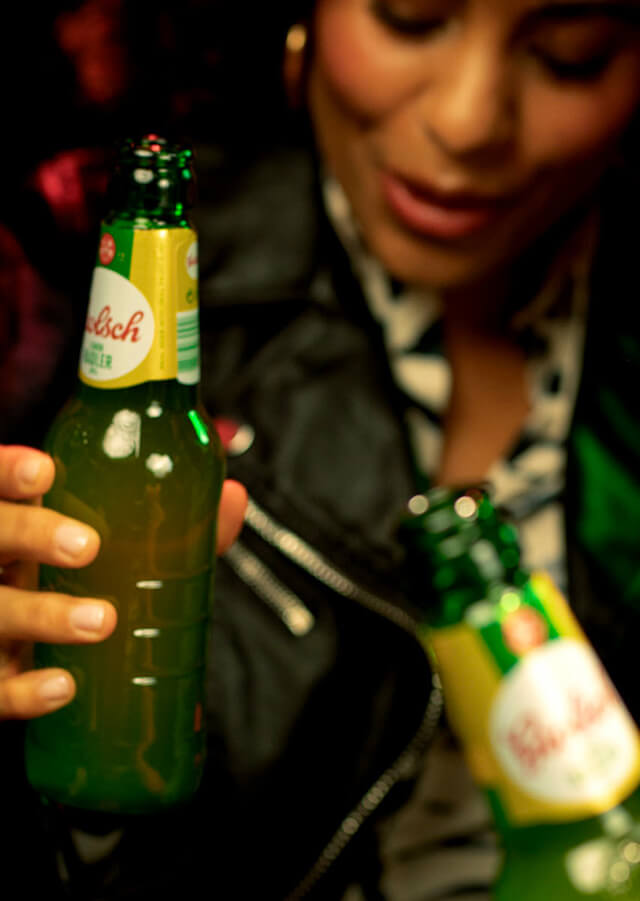 COLOUR
Opaque yellow
TASTE
Brewed with real lemon juice for a super refreshing and thirst quenching flavour
AROMA
A fresh lemon aroma with a malty sweetness and bitterness
All-natural refreshment with an edge
The Grolsch Radler delivers substance in lighter 2% and 0.0% lower ABV alternatives. It's super refreshing taste is rooted in the naturally brewed combination of real beer with carefully selected ingredients like natural fruit juice and sparkling water from our spring.
Grolsch Radler is made with our master brewers' own lemon juice, adding a freshness and quality to the taste that makes it the perfect, all-natural refreshment.
Additional information Radler 2%
Drinking temperature
3°C
Alcohol percentage
2%
Ingredients
Water, Malted Barley, Fructose Syrup, Juice concentrate/natural flavour/locust bean gum, Hops
Master Brewer
Guy Evers
Nutritional values per 100ml
Energy: 39 kcal, 162 kJ
Fat: 0,0 g
Saturated fat: 0,0 g
Carbohydrates: 6,5 g
Sugars: 5,7 g
Protein: 0,4 g
Salt: <0,04 g
Sodium as salt <0,01 g
Additional information Radler 0.0%
Drinking temperature
3°C
Alcohol percentage
0%
Ingredients
Water, Malted Barley, Fructose Syrup, Juice concentrate/natural flavour/locust bean gum, Hops
Master Brewer
Guy Evers
Nutritional values per 100ml
Energy: 30 kcal, 125 kJ
Fat: 0,0 g
Saturated fat: 0,0 g
Carbohydrates: 6,8 g
Sugars: 3,6 g
Protein: 0,4 g
Salt: <0,01 g
Sodium as salt <0,01 g