Grolsch Premium Pilsner
---
Premium, authentic Pilsner with real substance.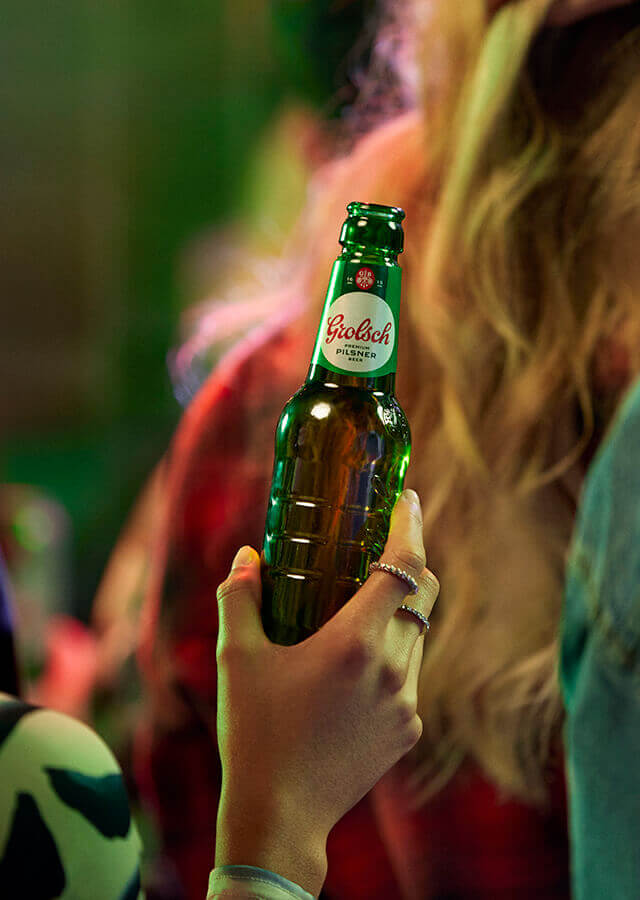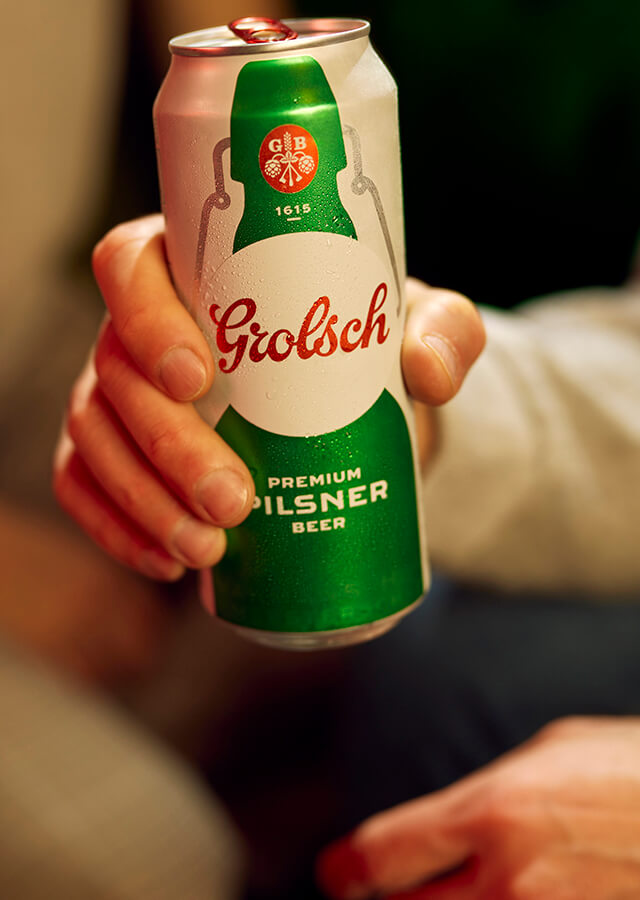 COLOUR
Medium golden
TASTE
A crisp, malty pilsner with complex depth of flavour that appeals to a developed palate
AROMA
A naturally green hop aroma
Premium, authentic pilsner with real substance
We've been brewing beers of real substance in the Dutch town of Grolle since 1615. Our Grolsch Premium Pilsner has a naturally green hop aroma, a crisp finish and a clean, confident bitterness from the combination of our two Hallertau hops, Emerald and Magnum. This is elevated by deep malty flavours from carefully selected pale Dutch malts.
With Grolsch Premium Pilsner, our aim is to deliver a drinking experience that is both refreshing and full of substance. Enjoy a real beer with full flavour with your friends.
Additional information
Drinking temperature
6-8°C
Wet the glass with cold, fresh water.
Skim the head.
Alcohol percentage
5%
Ingredients
Water, Malted Barley, Hops
Master Brewer
Peter Kuijper
Nutritional values per 100ml
Energy: 40 kcal, 165 kJ
Fat: 0,0 g
Saturated fat: 0,0 g
Carbohydrates: 2,5 g
Sugars: 0,0 g
Protein: 0,5 g
Salt: <0,01 g
Sodium as salt: 10 mg